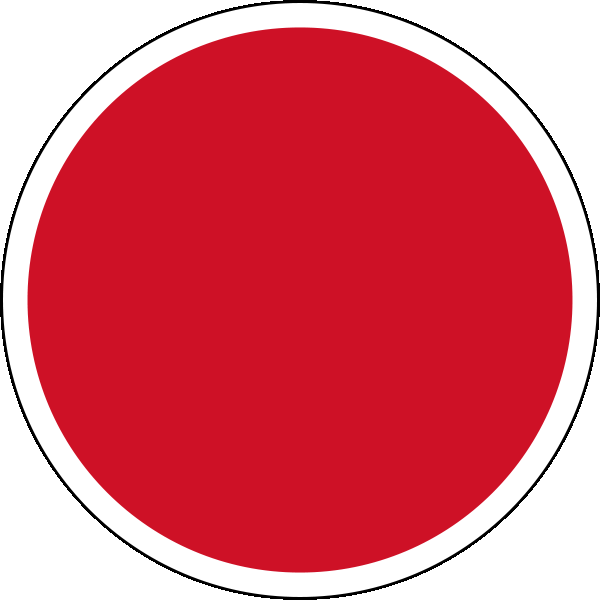 Japan Air Self Defense Force
Nihon Koku Jietai
After the country's defeat in World War II, the Japan Air Self Defense Force (JASDF) or Nihon Koku Jietai was reestablished in 1954. As the title implies, the tasks of the newly formed Air Force were purely defensive in nature. Offensive missions were out of the question. During the 1950's several hundreds of F-86F Sabres were introduced, the 1960's saw these replaced with F-104J Starfighters. During the 1970's, the Starfighters were joined by F-4EJ Phantoms and home grown Mitsubishi F-1's. Today's JASDF operates a large air defense force equipped with US built F-15J Eagles supported by a dwindling number of F-4EJ Phantoms. A mere three squadrons of indigenous Mitsubishi F-2's provide a measure of maritime attack capability. A modest transport force is also in place, operating US supplied C-130H Hercules alongside home developed Kawasaki C-1's.
Training aircraft are mostly of Japanese origin, having been designed and built by Fuji and Kawasaki.
The JASDF has been built up around functional commands, Air Defense Command, Air Support Command, Air Training Command, Air Development and Test Command and Air Material Command. Air Defense Command has been devided into a number of regional Air Defense Forces; the Northern, Central, Western and South Western Air Defense Forces. Apart from the regional Air Defense Forces, there are three non-regionally oriented Groups; the Airborne Early Warning Group, Tactical Reconnaissance Group and the Tactical Fighter Training Group.
| | | |
| --- | --- | --- |
| | | |
| F15J 22-8813, 305 Hikotai, Hyakuri, 8 April 2009 | F-15J 42-8834, 23 Hikotai, Nyutabaru, 13 April 2009 | F-15J 82-8899, 304 Hikotai, Tsuiki, 14 April 2009 |
Above, Japan's main air defender can be seen. Today, the type is deployed on the Northern Air Defense Force base of Chitose on the island of Hokkaido with 201 Hikotai within 2 Kokudan, whilst Central has 303 Hikotai and 306 Hikotai within 3 Kokudan at Komatsu as well as 305 Hikotai in 7 Kokudan at Hyakuri. Western has 304 Hikotai within 8 Kokudan at Tsuiki on the island of Kyushu. In the South West, there is 204 Hikotai of 83 Kokudan at Naha, Okinawa.
23 Hikotai part of Hiko Kyoiku Kokutai provides type conversion courses out of Nyutabaru on Kyushu.
Above left, 22-8813's inscriptions, for the occasion of the squadron's 30 years with Eagles read "Strong like a fighting dog, fast as lightning, beauty and faithful like cherry blossom".
| | | |
| --- | --- | --- |
| | | |
| F-4EJ Kai 57-8355, 302 Hikotai, Hyakuri, 8 April 2009 | F-4EJ Kai 67-8384, 301 Hikotai, Nyutabaru, 13 April 2009 | F-4EJ Kai 17-8439, 301 Hikotai, Nyutabaru, 13 April 2009 |
Japan is one of the few countries left still operating a sizable force of Phantoms. Of the six Hikotais that once were newly raised on F-4EJ interceptors, 301 till 306, only 301 and 302 still fly Phantoms. 302 Hikotai recently transferred from 83 Kokudan at Naha to the control of 7 Kokudan at Hyakuri, being exchanged for F-15J equipped 204 Hikotai. At Nyutabaru, 301 Hikotai within Hiko Kyoiku Kokutai (Flying Training Squadron) provides conversion services for the small F-4EJ Kai community. The Kai appelation was given to those F-4EJ that underwent a comprehensive avionics modernisation during the 1990's.
| | | |
| --- | --- | --- |
| | | |
| RF-4E 59-6907, 501 Hikotai, Hyakuri, 8 April 2009 | RF-4EJ Kai 67-6433, 501 Hikotai, Hyakuri, 8 April 2009 | RF-4EJ Kai, 77-6392, 501 Hikotai, Hyakuri, 8 April 2009 |
The third squadron still flying F-4's is 501 Hikotai at Hyakuri. Part of 7 Kokudan, the unit is tasked with reconnaissance. For this mission the squadron flies a mix of 12 out of an original total of 14 RF-4E's fitted with the familiar camera noses, along with as many as 17 RF-4EJ Kais converted from F-4EJ Kai interceptors. The latter can carry a variety of recce pods, examplified by the LOROP (Long Range Oblique Photography) above centre and the Thomson-CSF ASTAC (Analyseur Super heterodyne TACtique) electronic intelligence (ELINT) pod above right.
| | | |
| --- | --- | --- |
| F-2A 03-8504, 3 Hikotai, Misawa, 6 April 2009 | F-2A 03-8505, 8 Hikotai, Misawa, 6 April 2009 | F-2A 43-8525, 6 Hikotai, Tsuiki, 14 April 2009 |
Three squadrons of Mitsubishi F-2's constitute the JASDF's entire attack force. A development of the F-16, the F-2 incorporates many Japanese innovations in the field of composite structures and indigenous avionics. During the first years of the 21st century the type took over from the SEPECAT Jaguar inspired Mitsubishi F-1. Officialy the role of the F-2's is anti landing craft operations, for which they can be armed with Mitsubishi ASM-1 missiles. The three squadrons are 3 Kokudan's 3 Hikotai as well as 8 Hikotai within the same wing at Misawa and 6 Hikotai within 8 Kokudan at Tsuiki.
A fourth squadron with F-2's is 21 Hikotai, part of 4 Kokudan at Matsushima. This unit provides conversion courses for prospective F-2 pilots. Thus, the unit holds most of the F-2B two seaters as depicted left. The squadron's badge consists of a stilized 4 in blue, a reference to 4 Kokudan. Originally 141 were to have been built, not only to replace the Mitsubish F-1, but also presumably the remaining F/RF-4EJ Phantoms. However, plagued by problems, the project will now stop with the producion of the 98th F-2. This will have to be sufficient to equip the three operational squadrons as well as the conversion unit. Another type of aircraft will have to be found to replace the Phantoms.

F-2B 33-8122, 21 Hikotai, Matsushima, 7 April 2009
| | | |
| --- | --- | --- |
| | | |
| T-4 16-5664, 302 Hikotai, Hyakuri, 8 April 2009 | T-4 76-5757, 301 Hikotai, Nyutabaru, 13 April 2009 | T-4 76-5680, Sotai Shireibu Hikotai, Iruma, 9 April 2009 |
Most, if not all, Hikotais have a number of Kawasaki T-4 trainers within their inventories. These Alpha Jet like trainers serve as "hack" aircraft in order to allow flying hours to be accumulated without having to use the expensive fighters. They also serve as crew ferries if needed. Some examples can be seen here. Sotai Shireibu Hikotai is the Air Defense Headquarters Squadron.
| | | |
| --- | --- | --- |
| | | |
| C-130H 75-1075, 401 Hikotai, Gifu, 10 April 2009 | C-1 08-1030, 402 Hikotai, Iruma, 9 April 2009 | YS.11EA 12-1163, Sotai Shireibu Hikotai, Iruma, 9 April 2009 |
Japan's military transport force is a diverse one. A total of 16 C-130H Hercules were delivered from the mid eighties as it was found that the home developed Kawasaki C-1 fleet could not perform all the transport work, despite 31 having been built. The trouble lay in the fact that the C-1 had been limited in range, underlining Japan's non-aggresive posture. When Okinawa was returned to Japanese control, the C-1 was found to have difficulty reaching the island. Thus, the fleet was bolstered by C-130's. The C-130's all fly with 401 Hikotai within 1 Yuso Kokutai at Nagoya-Komaki. C-1's fly with 402 Hikotai which is part of 2 Yuso Kokutai at Iruma as well as with 4 Yuso Kokutai's 403 Hikotai at Miho.
Of the Nihon YS.11, 13 remain in JASDF service in a variety of roles like transport, ECM support and navaid calibration. Compare the General Electric T-64 engines on the YS.11EA with the Rolls Royce Darts on the YS.11FC below.
| | | |
| --- | --- | --- |
| | | |
| U-4 05-3255, 402 Hikotai, Iruma, 9 April 2009 | YS.11FC 62-1154, Hiko Tenkentai, Atsugi, 9 April 2009 | KC-767J 87-3602, 404 Hikotai, Komaki, 11 April 2009 |
Various support roles are being fulfilled by a diversity of types. VIP transport is the domain of the Gulfstream IV, known as U-4 in the JASDF. Navaid calibration is being done with YS.11FC's as well as with BAe.125's known as U-125 for that purpose. Radar coverage has been extended with 13 Grumman E-2C Hawkeyes from Misawa with the Hiko Keikai Kanshitai, which also operates four Boeing E-767's from Hamamatsu. A more recent addition are a quartet of Boeing KC-767J tankers with 404 Hikotai at Komaki near Nagoya.

The Boeing CH-47 Chinook, 16 of which were built under license for the JASDF as CH-47J, serve in the capacity of medium lift helicopter. Units involved are Naha Herikoputa Kuyutai, Misawa Herikoputa Kuyutai, Iruma Herikoputa Kuyutai and Kasuga Herikoputa Kuyutai. The two helicopters depicted here belong to the Iruma Herikoputa Kuyutai. Chinooks took the place of Kawasaki-Vertol KV.107's.

CH-47J, 27-4488, Iruma Herikoputa Kuyutai, Iruma, 9 April 2009
| | | |
| --- | --- | --- |
| | | |
| U-125 02-3014, Hamamatsu Kyunantai, Hamamatsu, 16 April 2009 | UH-60J 28-4577, Nyutabaru Kyunantai, Nyutabaru, 13 April 2009 | KV.107-II-A5 04-4852, Hamamatsu Kyunantai, Nyutabaru, 13 April 2009 |
Being an island nation, Japan requires a sizable SAR fleet. The dedicated Search and Rescue force operates fixed wing search aeroplanes as well as rescue helicopters. BAe supplied 32 BAe.125's, most of which fly as U-125 on coastal patrol duties. The actual rescue will then be performed using helicopters like the Sikorsky UH-60J. This version of the Blackhawk has been taking the place of the Kawasaki-Vertol KV.107 over the last decade. The latter can be seen landing at Nyutabaru following its delivery flight for preservation at this base. The helicopter came from Hamamatsu, the last base to operate the KV.107. Most JASDF bases have a dedicated SAR flight subordinate to the Koku Kyunantai (Air Rescue Wing), operating a mix of U-125's and helicopters.
| | | |
| --- | --- | --- |
| T-7 36-5905, 12 Hiko Kyoikudan, Hofu-kita, 15 April 2009 | T-4, 26-5806, 32 Kyoiku Hikotai, Hamamatsu, 16 April 2009 | F-15DJ 92-8068, Hiko Kyodotai, Nyutabaru, 13 April 2009 |
All training, from ab-initio to combat ready, is being done in Japan. The primary trainer since a few years has been the Fuji T-7. Some 49 of these single turboprops are in service. The T-7 is a turbine powered derivative of the T-3, itself derived from the Beech T-34. Operating units are 12 Hiko Kyoikudan at Hofu-kita as well as 11 Hiko Kyoikudan at Shizuhama.
The ubiquitous Kawasaki T-4 is the next step for the aspiring fighter pilot in Japan. Although most have been sprayed grey, 1 Kokudan's 31 and 32 Kyoiku Hikotais still have some red/white sprayed T-4's. Further T-4's can be found with 13 Hiko Kyoykudan at Ashiya.
A very special training unit is the Agressor Squadron or Hiko Kyodotai at Nyutabaru. This unit transitioned from Mitsubishi T-2's at Tsuiki about a decade ago and now flies F-15DJ's from Nyutabaru. Some, although not all, wear these eye-catching colour schemes, some brown, others green and blue.
| | | |
| --- | --- | --- |
| | | |
| F-2A 63-8502 Hiko Kaihatsu Jikkendan, Gifu, 10 April 2009 | F-4EJ Kai 37-8318, Hiko Kaihatsu Jikkendan, Gifu, 10 April 2009 | F-15J 12-8928, Hiko Kaihatsu Jikkendan, Gifu, 10 April 2009 |
Such a large and well equipped air force need testing to be done on systems and complete aircraft from time to time. Responsible in Japan for this work is the Hiko Kaihatsu Jikkendan or Air Development and Test Wing. The unit is home based at Gifu. Some of the unit's aircraft can be seen here. F-2A 63-8502 is the first series built F-2 and has been retained by the Air Development and Test Wing. The Phantom needs some systems testing as long as it still serves, apparantly. The F-15J has been equipped with a FLIR (Forward Looking Infra Red) sensor in front of the windscreen.
| | | |
| --- | --- | --- |
| | | |
| Matsushima, 7 april 2009 | Matsushima, 7 april 2009 | T-4 26-5804, Blue Impulse, Matsushima, 7 april 2009 |
No overview of the JASDF would be complete with a look at the aerobatic team Blue Impulse (Sengi Kenkyuhan). The team flies six Kawasaki T-4's and is officially known as 11 Hikotai. Based at Matsushima, the T-4's replaced the Mitsubishi T-2's in 1995-1996.
It is clear that the JASDF is a force to be reckoned with, despite Japan's non-aggresive posture. In the future, a replacement will have to be found for the ageing Phantom. Several candidates are currently being looked at.
All pictures (c) Hans Rolink
With thanks to Arnold ten Pas and Stefan Goosens of 4Aviation, see http://www.4aviation.nl